It's Been a Thrilling Five-Year Adventure, It Really Has!
Welcome to the World of Synergestic!
We're thrilled to take you behind the scenes of Synergestic, where innovation meets experience. Our journey began with a vision: to create a digital marketing and business solution that wasn't just effective but transformative.
With over 50 years of combined experience in digital marketing, our team has been at the forefront of the industry's evolution, witnessing first-hand what works and what doesn't. Synergestic is not just a product; it's a culmination of our shared passion, expertise, and relentless pursuit of excellence.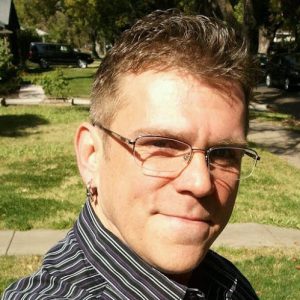 Revolutionary Innovator
Wil Hatfield
Intuitive Insights
A system so insightful it knows enough to let you pull from it based on your personal goals.
Empowering
A system built for the success of business and the nurturing of your leads.
Connected
Several APIs in place so you can do most of your work in one centralized hub.
Years of marketing experience.
Customer retention rating
Projects successfully completed
Five Years in the Making -
Truly a Labor of Love
Synergestic didn't happen overnight. It's been a thrilling five-year adventure of meticulous planning, rigorous development, and continuous refinement. We've poured our hearts and souls into building a platform that's not just robust and comprehensive but also intuitive and user-friendly. Every feature, every tool has been crafted with the business owner in mind, drawing on our several decades of experience to anticipate and meet the diverse needs of businesses like yours; Businesses that want to thrive.
More Than a Platform -
A Business Partner
At Synergestic, we believe in building relationships and nurturing them, not just building software. We understand that every business is unique, with its own challenges and aspirations. That's why our platform is designed to be more than a set of tools – it's a partner in your business journey. Whether you're crafting your first website, launching a complex marketing campaign, or streamlining your operational processes, Synergestic is there to assist you, every step of the way.
Innovation Driven by Passion and Expertise
Innovation is at the heart of everything we do. Our team isn't just made up of seasoned professionals; they're pioneers, thinkers, and relentless innovators. We're constantly updating and upgrading Synergestic, ensuring that it not only keeps up with the latest trends but also sets new standards for our industry. Our passion drives us to push boundaries, challenge the status quo, and create solutions that truly make a difference. 
AND THE DIFFERENCE SHOWS!
Join Us on This Exciting Journey
As we continue to grow and evolve, we invite you to be a part of our journey. Whether you're a small startup or a large enterprise, our goal is to help you achieve your business objectives and surpass them. With Synergestic, you're not just choosing a digital marketing solution; you're choosing a path to success, growth, and unparalleled innovation. Let's create something extraordinary together!